With awards season upon us, screen favourites old and new sprinkle their stardust in Vogue's ravishing 2022 Hollywood Portfolio, as the red carpet beckons. Photographs by Greg Williams. Styling by Law Roach.
The Eyes of Tammy Faye
Who is your icon from Hollywood history?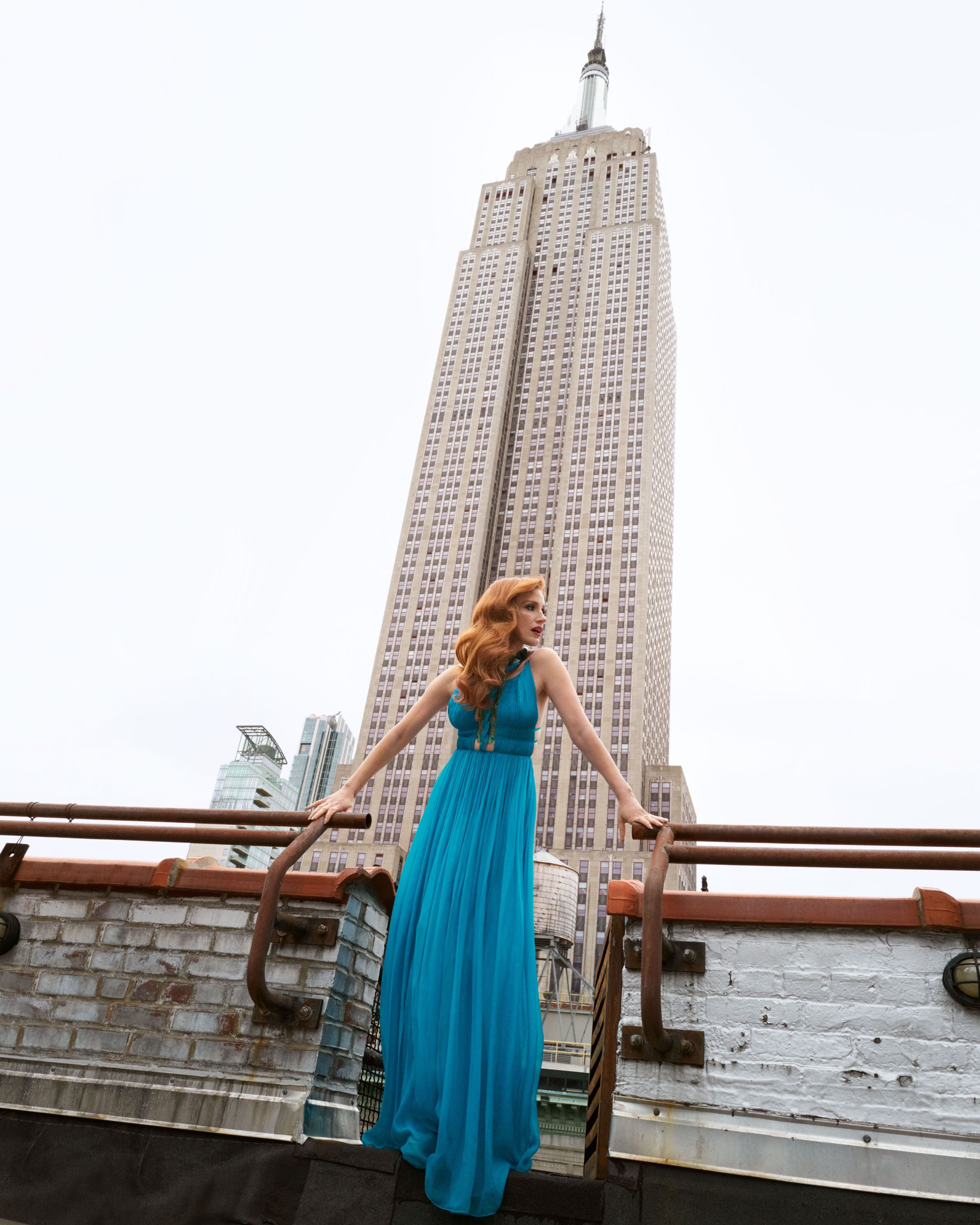 "Marlene Dietrich, when she sings 'Where Have all the Flowers Gone?' is probably one of the best things I've ever seen."
How do you deal with nerves?
"During the very first take of The Eyes of Tammy Faye, my entire body started shaking. I realised that when Tammy was faced with the knowledge that people were going to make her into a clown, she kinda did it anyway and she didn't let that restrict her life. So I realised I had to do that."